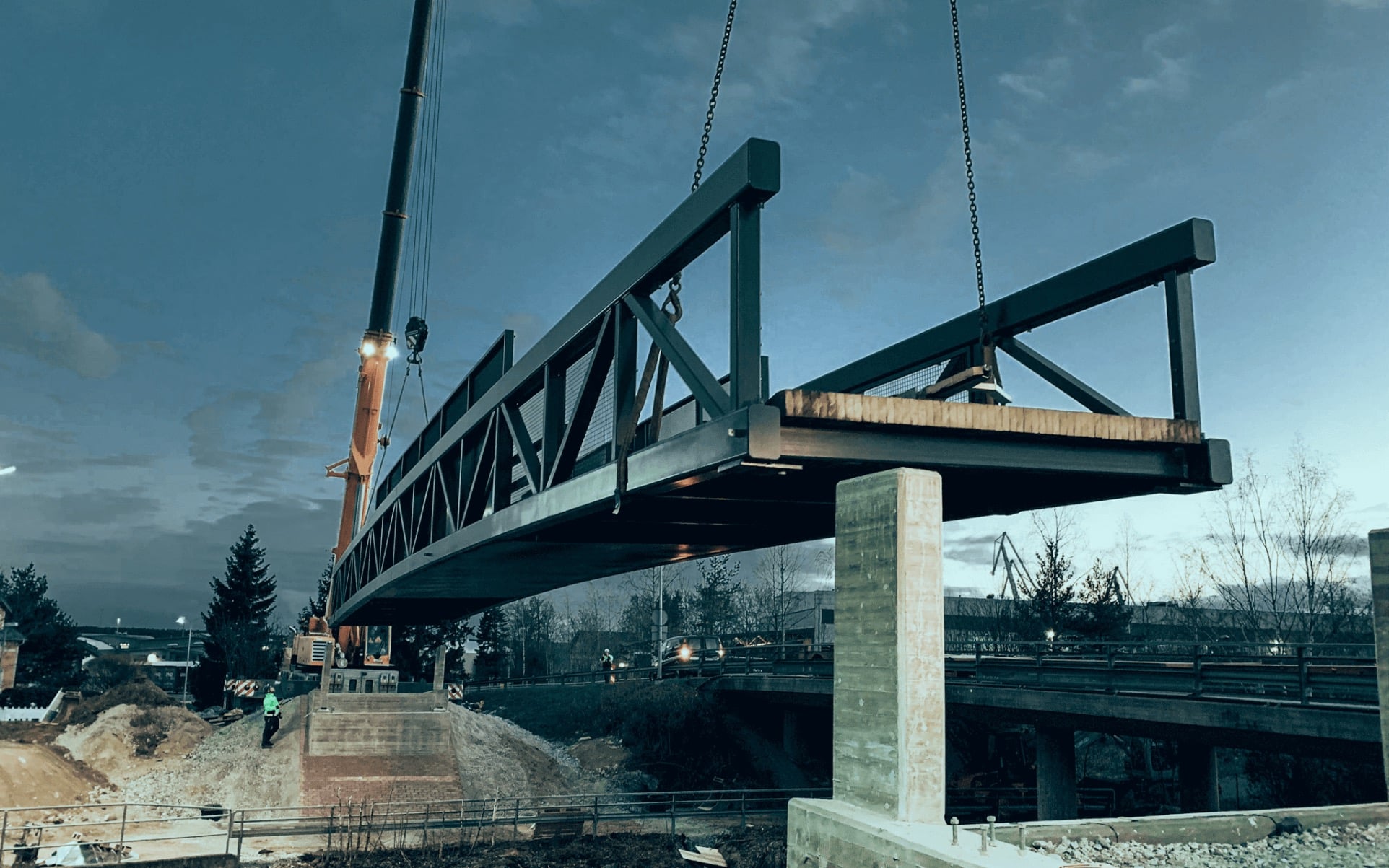 References
References
Bridges – steel pathways to the other side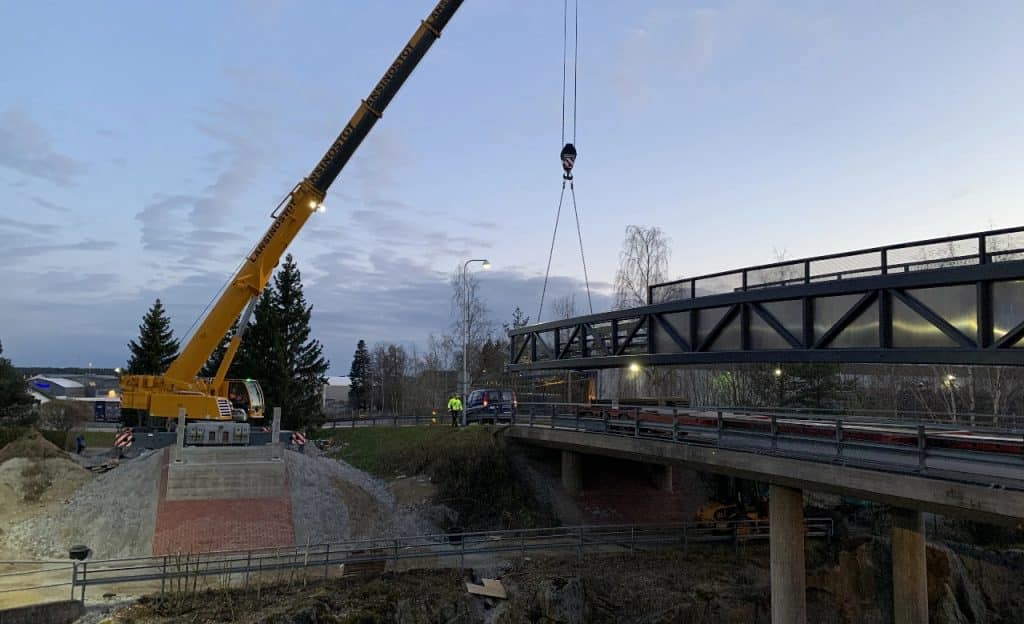 Detailed information
Client:

Maarakennus Jalonen

End customer:

Uudenkaupungin kaupunki

Project classification requirements:

EN 1090, EXC3

and

ISO 9001

and

ISO 3834
STH has built several bridges over the years. The pedestrian bridge over the railway in Uusikaupunki is a prime example of our experience with such projects. The 29-metre bridge was completed in 2020.
The bridge, popularly known as 'Sorolantie silta', was manufactured in its entirety at STH Steel's factory in Larsmo and later transported almost 400 kilometres by special transport to its final destination in Uusikaupunki, in southern Finland. The new bridge replaced an older bridge that had served cyclists and pedestrians for many years.
Steel is our specialty, of course, but this time we were also commissioned to assemble the wooden bridge deck. The result was a modern 30-tonne bridge built to withstand the dynamic tensions of this type of structure.